≫ 
SPECIAL
 ≫ Written message No.3
No.3 "Who makes waves" by YOSHI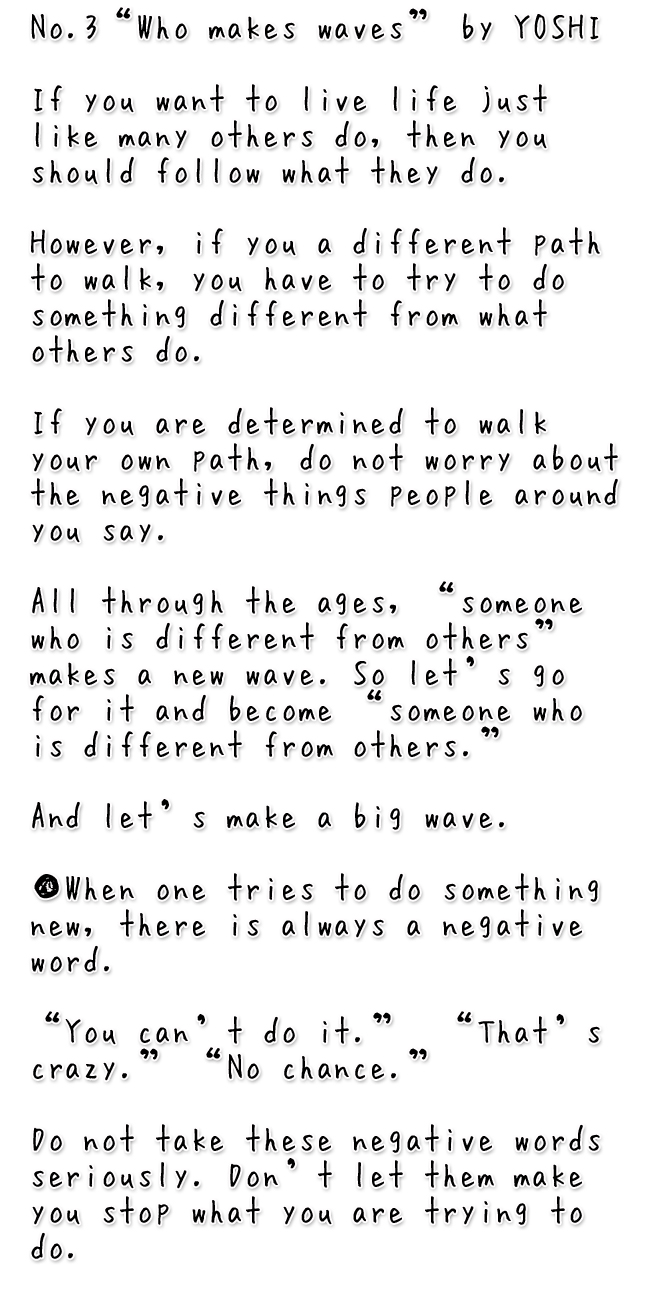 All written messages
*All rights to any data used on this site are reserved by Vision Imagine, which owns the copyrights and related rights to all data which make up this site including pictures, videos, texts, music, voices and programs, except for data which appear by permission of a rightholder other than Vision Imagine.
Make a Bookmark
A variety of pictures on different themes, like the universe, animals, nature, and mysteries, are available from the Art Page menu. Please take a look.

If you wish to add this page to your favorites, please click the "Bookmark" button below.